Eastern Bhutan
Eastern Bhutan is one of the least explored regions of the kingdom but offers one of the most authentic experiences for adventure-oriented tourists. The entire region is awash in unspoiled natural beauty, towering cliffs and pristine forests with great variations in altitude and climatic conditions.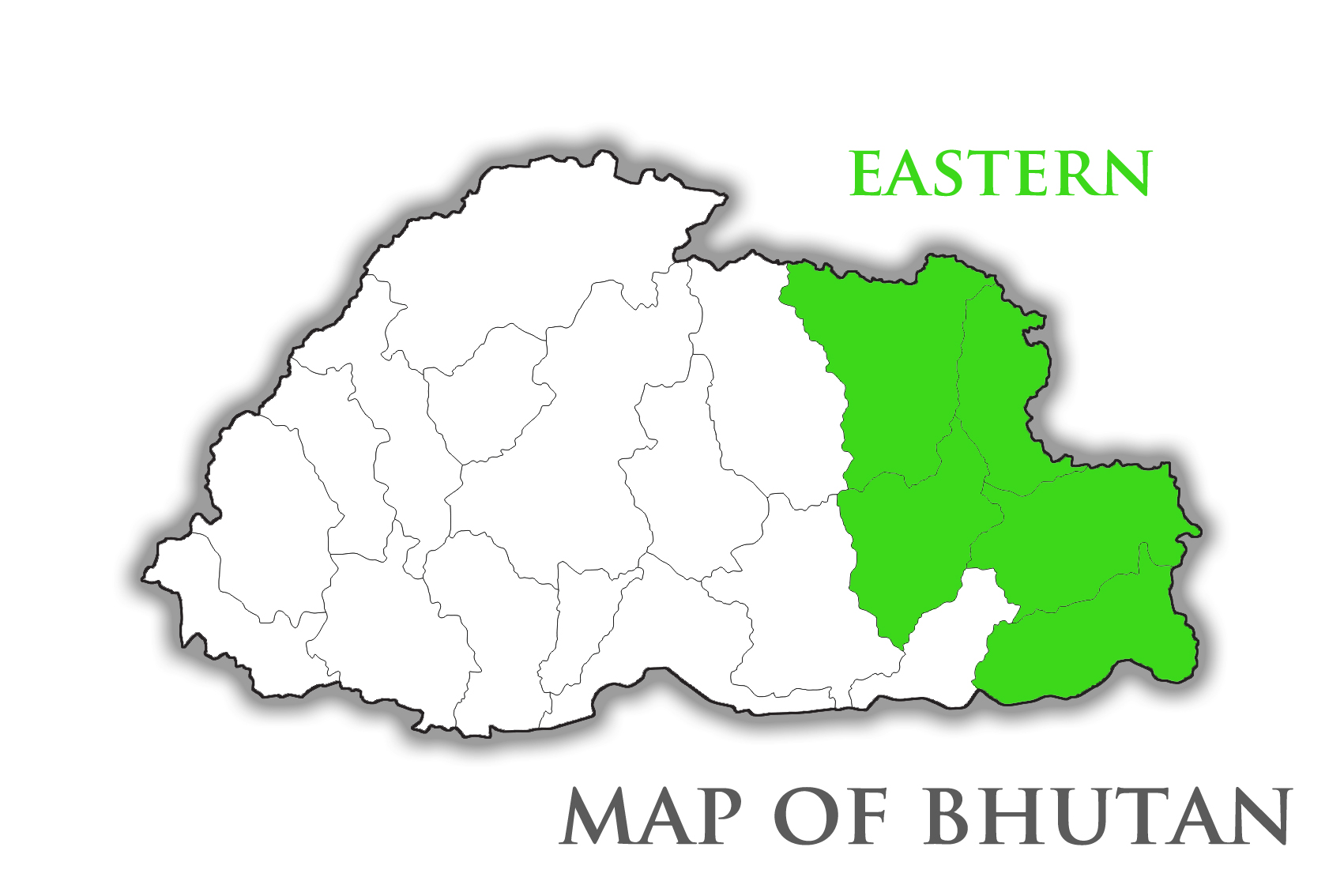 In addition to the regular Buddhist festivals, travelers to Eastern Bhutan will be able to experience some of the country's most ancient spiritual practices while observing Animistic and Bon religious rituals.
The breathtaking environments of the eastern region make it a perfect location for day hikes or longer treks. Accommodations in this rural area are a bit more Spartan than other parts of the country but with the option to either camp out beneath an ocean of stars or experience the unbridled warmth and hospitality of the locals during a homestay you'll never miss the comforts of your hotel room.
The Eastern circuit includes the districts of Mongar, Lhuntse, Trashi Yangtse, Trashigang and Samdrup Jongkhar.
TRASHIGANG
Trashigang: The Jewel of the East – Trashigang spans the easternmost corners of the kingdom, skirting up to the edge of the Indian state of Arunachal Pradesh. It is the country's largest district, with an altitude ranging from 600m to over 4000m.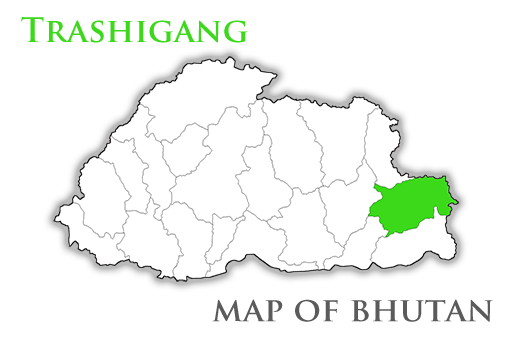 Bhutan's largest river, the Drangmechu, flows through this district. Trashigang town is set on a scenic hillside and was once a bustling trade center for merchants looking to barter their goods in Tibet. Today it is the junction of the East-West highway, with road connections to Samdrup Jongkhar and then into the Indian state of Assam. Trashigang town is also the principal market place for the semi-nomadic people of Merak and Sakteng, whose unique way of dress stands out from the regular Bhutanese Gho and Kira.
Trashigang Dzong
Trashigang Dzong or 'The Fortress of the Auspicious Hill' was built in 1659 to defend against Tibetan invasions. This imposing fortress is strategically situated high atop a spur overlooking the Drangmechu River. According to legend, it is said that upon seeing the Dzong, invading Tibetan armies remarked that the Dzong was "Not on the ground, but in the Sky" before retreating. It has been the political stronghold of Eastern Bhutan for over 300 years.
Mount Meru is the site of the palace of the Druk Chhoglay Namgyal (victory of Bhutanese Over enemies in all directions). It is accessible only from the north via a narrow road, paved by blasting through the cliff-side. Due to its location, Trashigang Dzong is one of the most strategically placed Dzongs in Bhutan. The present Dzong was enlarged by Dzongpon Dopola, in 1936.
Our top Tours in Central Bhutan
Gomphu Kora Festival
Mongar Tsechu
Eastern Bhutan Tour
Journey Across Bhutan